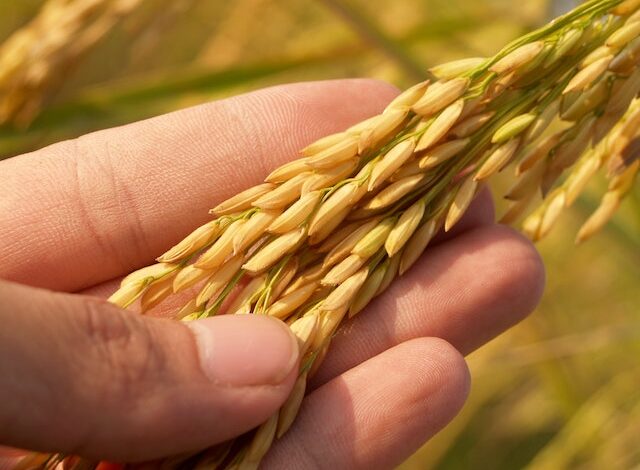 Welcome to our blog post on the top seed companies in Pakistan! If you're a farmer or a gardening enthusiast looking for the best quality seeds, then you've come to the right place. In this article, we will be showcasing the top seed companies that are making waves in Pakistan's agricultural industry. From public enterprises to private players, these companies have established themselves as leaders in providing superior seeds that contribute to bountiful harvests and flourishing gardens.
So let's dive into this comprehensive guide and discover which seed companies are revolutionizing agriculture in Pakistan!
Sure, here's a detailed overview of each company:
Syngenta Pakistan Limited:
Overview: Syngenta is a global agrochemical and seed company with a significant presence in Pakistan. They offer a wide range of crop protection products, hybrid seeds, and biotechnology solutions.
Products: Syngenta provides crop protection solutions against pests, diseases, and weeds. Their seed portfolio includes hybrid varieties of corn, rice, vegetables, and other major crops.
Research and Innovation: Syngenta invests heavily in research and development to introduce innovative agricultural technologies and products for farmers.
Impact: Their products contribute to improving crop yields and overall agricultural productivity in Pakistan.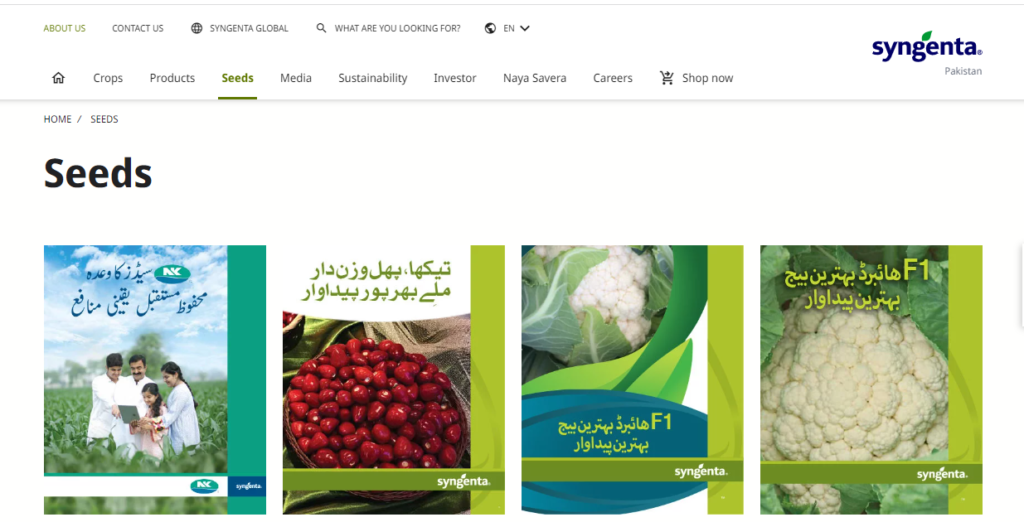 Monsanto Pakistan (now part of Bayer Crop Science):
Overview: Monsanto was a leading multinational agricultural biotechnology company, acquired by Bayer Crop Science. It has always been one of the best Seed Companies in Pakistan. It was known for its genetically modified (GM) seeds and crop protection products.
Products: Monsanto offered GM seeds for cotton and other crops, as well as herbicides and pesticides.
Biotechnology: The company played a significant role in introducing Bt cotton technology, which helped reduce the impact of cotton pests in Pakistan.
Integration: After the acquisition, Bayer Crop Science continued Monsanto's legacy and expanded its offerings in Pakistan.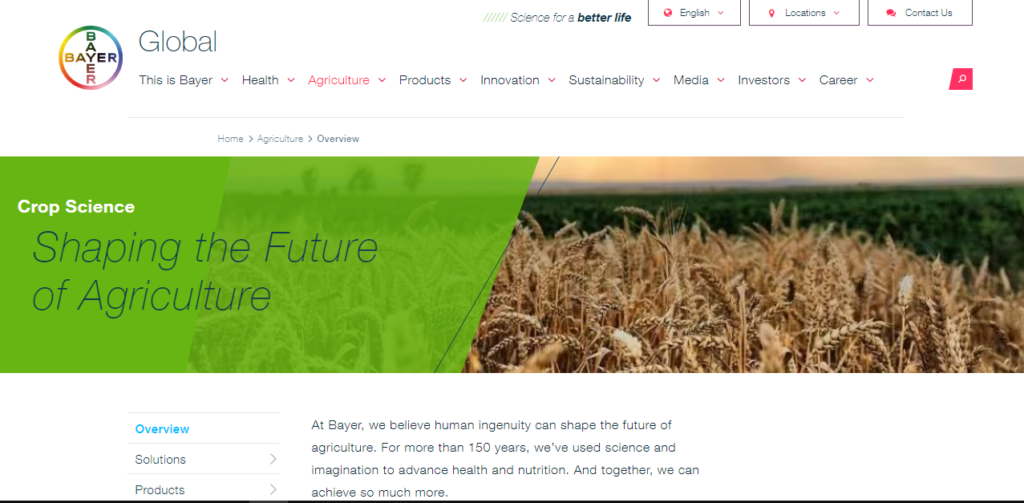 Pioneer Pakistan (now part of Corteva Agriscience):
Overview: Pioneer was a renowned seed company acquired by Corteva Agriscience. They were known for their high-quality hybrid seeds for various crops.
Products: Pioneer offered hybrid seeds for corn, sunflower, sorghum, and other major crops, catering to diverse agro-climatic zones in Pakistan.
Crop Adaptation: Pioneer's seeds were bred for specific regions, ensuring better adaptation and performance in different environments.
Corteva Merger: Corteva Agriscience, a major global agriculture company, continued Pioneer's operations and expanded its research and development capabilities.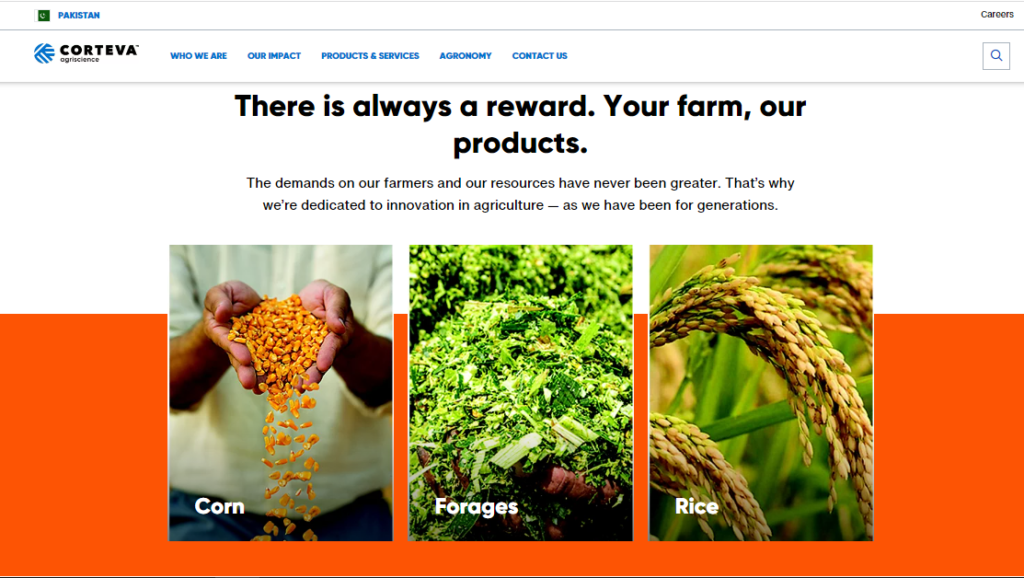 Advanta Seeds (now part of UPL Limited):
Overview: Advanta Seeds, formerly known as United Phosphorus Limited (UPL), is a multinational agrochemical and seed company with a presence in Pakistan.
Products: Advanta offers hybrid seeds for cotton, rice, corn, and other key crops, with a focus on delivering improved yields.
Technological Advancements: The company leverages biotechnology and modern breeding techniques to develop high-performing seeds.
Sustainability: Advanta emphasizes sustainable agriculture practices and supports farmers through knowledge-sharing initiatives.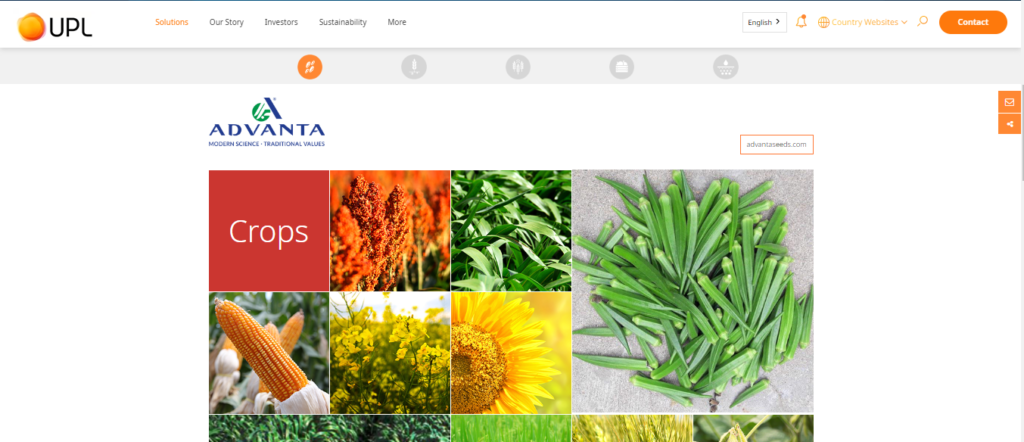 Jullundur Private Limited (JPL):
Overview: Jullundur Private Limited is a well-established agro-industrial company in Pakistan, involved in the seed sector.
Diverse Offerings: JPL produces and markets hybrid seeds for various field crops and vegetables.
Long-standing Presence: The company has been operating in the Pakistani seed market for several years, contributing to the agricultural sector.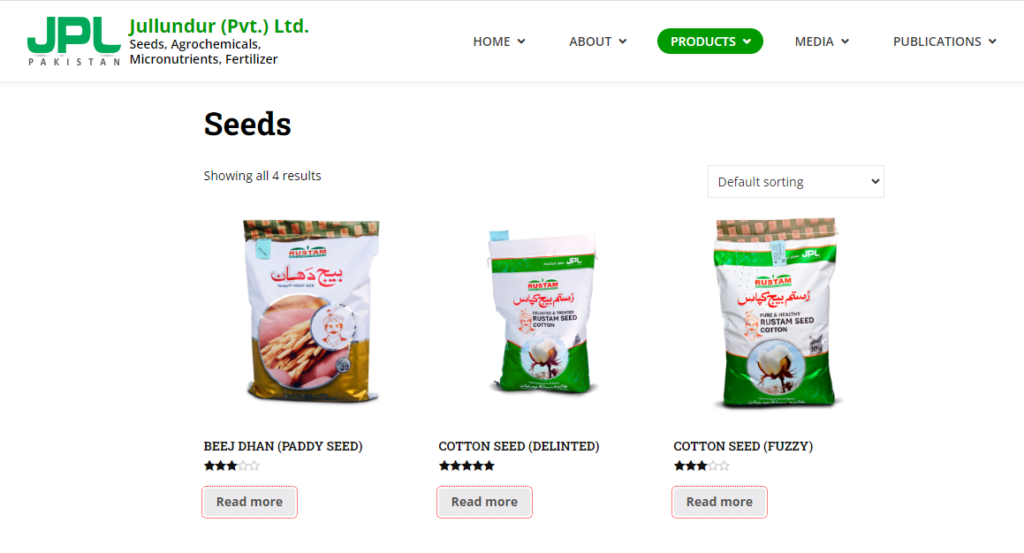 Haji Sons Seeds Corporation:
Overview: Haji Sons Seeds Corporation is a respected seed company with a focus on delivering quality seeds to farmers.
Product Range: They offer a wide range of seeds for crops like corn, wheat, rice, and vegetables, meeting the demands of different farmers.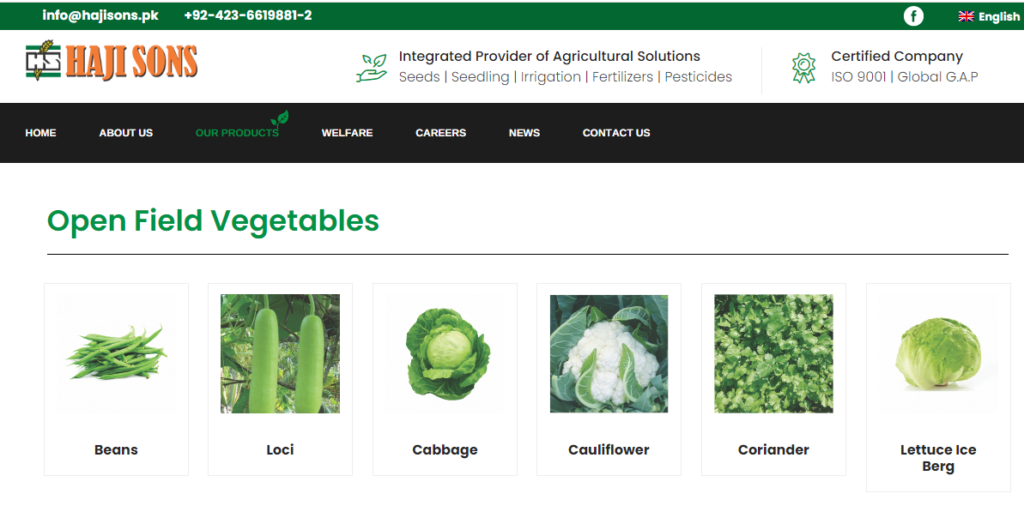 Punjab Seed Corporation (PSC):
Seed Distribution: PSC is responsible for the production and distribution of certified seeds to farmers, supporting Punjab's agricultural sector.
Public Sector Involvement: As a government entity, PSC contributes to promoting sustainable agriculture and improving farmers' livelihoods in the region.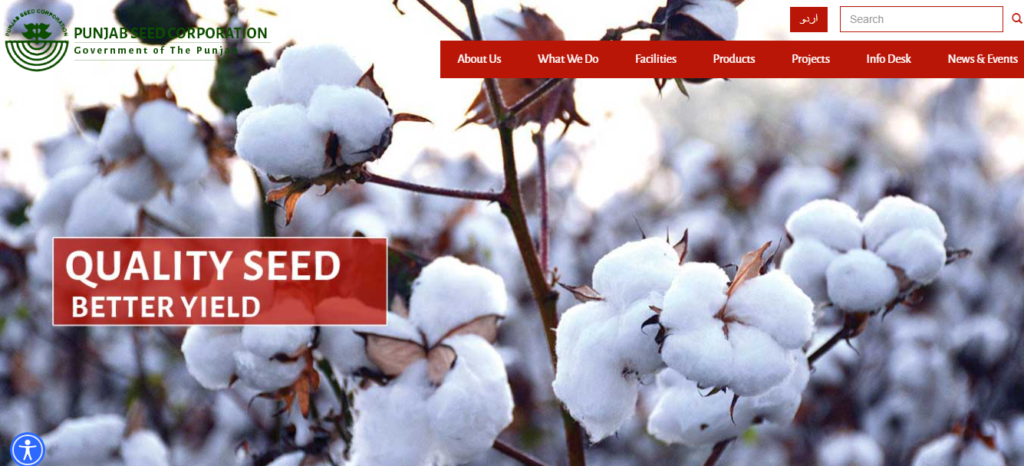 Galaxy Rice (Pvt) Ltd.: Seed Companies in Pakistan
Overview: Galaxy Rice (Pvt) Ltd. is a leading rice processing and exporting company based in Pakistan.
Rice Production: The company is engaged in the milling, processing, and packaging of various rice varieties, including Basmati and non-Basmati rice.
Quality Assurance: Galaxy Rice focuses on maintaining strict quality control measures to ensure that the rice they export meets international standards.
Global Reach: The company exports its rice to various countries, contributing significantly to Pakistan's rice exports.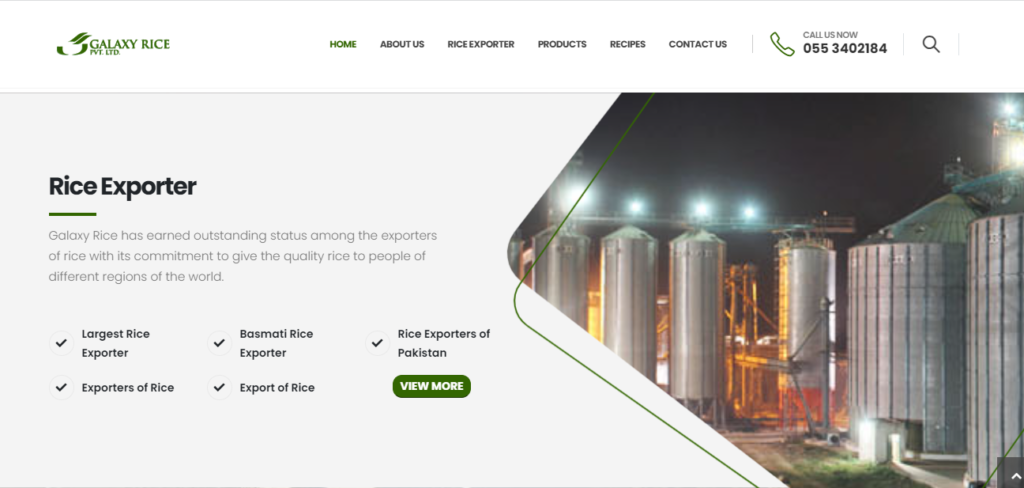 Cargill Pakistan: Seed Companies in Pakistan
Overview: Cargill Pakistan, a subsidiary of Cargill Incorporated, is a multinational company involved in various aspects of the agriculture and food industry.
Diverse Operations: Cargill's operations in Pakistan include trading, processing, and marketing of agricultural commodities, animal feed, and food ingredients.
Value Chain Integration: The company is actively involved in connecting farmers with global markets, providing them with access to better opportunities.
Sustainability Initiatives: Cargill emphasizes sustainability and works closely with local communities to promote responsible agricultural practices.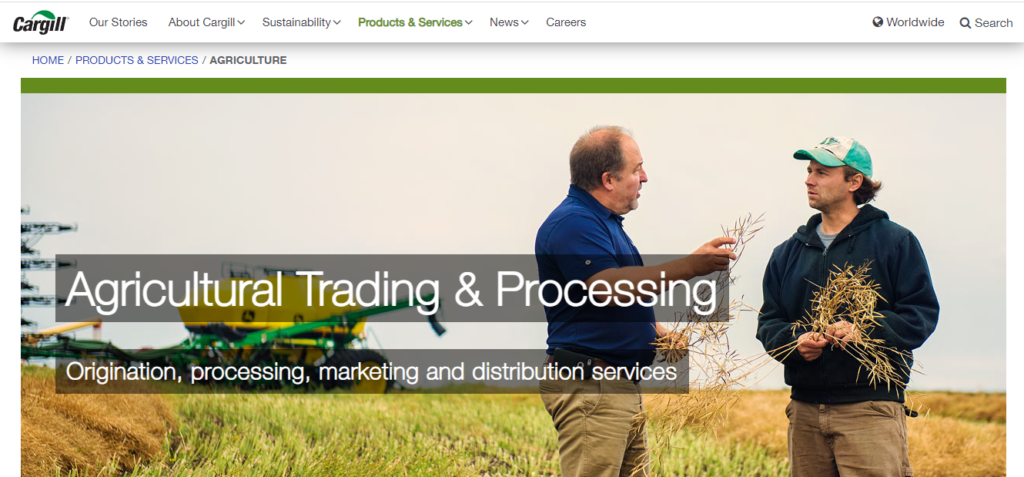 Guard Agri Research & Services Pvt Ltd:
Overview: Guard Agri Research & Services Pvt Ltd. is a renowned agricultural services and research company in Pakistan.
Agricultural Inputs: The company is involved in the production and marketing of various agricultural inputs, including seeds, pesticides, and fertilizers.
Research and Development: Guard Agri invests in research to develop and introduce advanced crop protection and nutrition solutions for farmers.
Farmer Support: The company provides technical assistance, training, and advisory services to farmers, empowering them with knowledge for better crop management.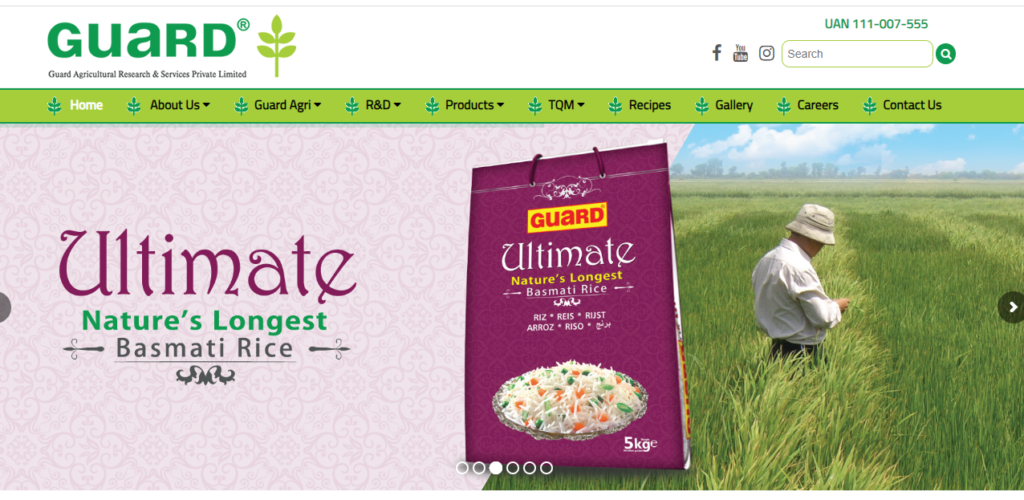 Greenlet International: Seed Companies in Pakistan
Overview: Greenlet International (Suncrop Group) is an emerging player in the agriculture sector in Pakistan.
Sustainable Agriculture: The company focuses on promoting sustainable agriculture practices and offers eco-friendly solutions to farmers.
Organic Farming: Greenlet International is involved in organic farming and encourages farmers to adopt organic practices for healthier food production.
Crop Inputs: They offer a range of organic inputs, bio-fertilizers, and natural pest control products to support eco-friendly agriculture.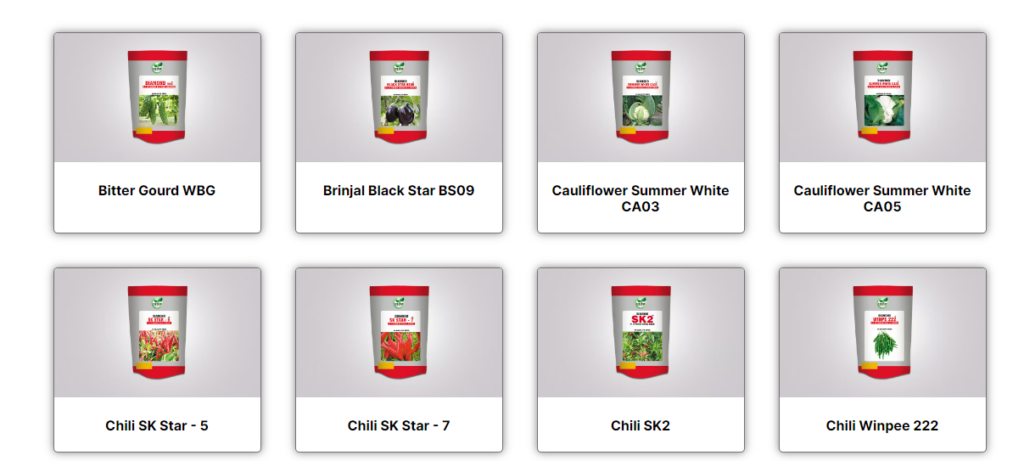 ICI Pakistan (Pvt.) Ltd: Seed Companies in Pakistan
Overview: ICI Pakistan is a diversified company with interests in various sectors, including the agricultural sector.
Crop Protection: The company manufactures and markets crop protection products, including herbicides, insecticides, and fungicides.
Seeds and Fertilizers: ICI Pakistan is also involved in the production and distribution of seeds and fertilizers, supporting farmers in their agricultural endeavors.
Commitment to Agriculture: The company's agricultural business contributes to improving crop yields and protecting crops from various pests and diseases.
Conclusion: Seed Companies in Pakistan
It is important to note that each of these seed companies has its own strengths and areas of expertise. Farmers should carefully evaluate their specific needs, crop requirements, and local conditions before making a decision on which company to work with. Additionally, it is advisable to seek recommendations from fellow farmers or consult agricultural experts who can provide valuable insights based on their experience.

When doing business with seed companies in Pakistan, there are certain best practices that can help ensure a successful partnership. Maintaining clear communication channels with the company representatives is key in order to address any concerns or queries promptly. It is essential to follow proper storage techniques for seeds as per the recommended guidelines provided by the company. Farmers should keep records of seed performance over time and share feedback with the respective company for continuous improvement.

Moreover, staying updated about new developments in seed technology through attending seminars or workshops organized by these companies can prove beneficial for farmers looking to enhance their knowledge base.

Choosing the right seed company is crucial for achieving optimal yields and profitability in agriculture. By partnering with reputable organizations that prioritize quality control standards and invest in research and development efforts, farmers can maximize their crop potential while contributing towards food security goals set forth for Agriculture in Pakistan.

Remember that success lies not only in selecting superior seeds but also adopting good agronomic practices alongside proper management strategies tailored to individual farm conditions.