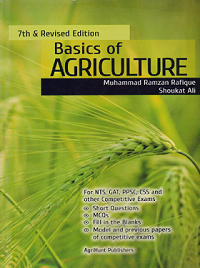 Basics of Agriculture is an important book for the preparation of the Agriculture related tests especially Agriculture Officer/ Cotton Inspector/ Farm Manager test.
Moreover, It covers all types of subjects i.e. Horticulture, Agronomy, Plant Breeding and Genetics, Agriculture Extension, Farm Machinery and Power, Irrigation, Agriculture Engineering, Entomology, Plan Pathology, Economics, Basics of Agriculture, Food Science and Technology, Crop Physiology, Animal Husbandry, etc.
Comment in the below section regarding the required portion of book and you will receive the scanned copy of the portion of the book.