Dissemination of any kind of information through Electronic media like FM Radio, TV, Mobiles has always been a fastest and effective way. Similarly Agriculture has also adapted this method and many channels of media are being utilized to disseminate knowledge among farmers. Below are some of the methods along with its source/ reference: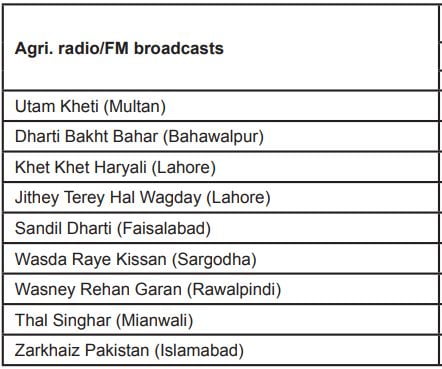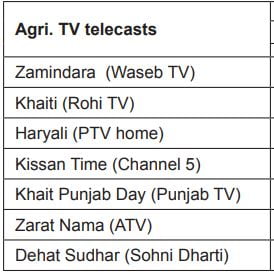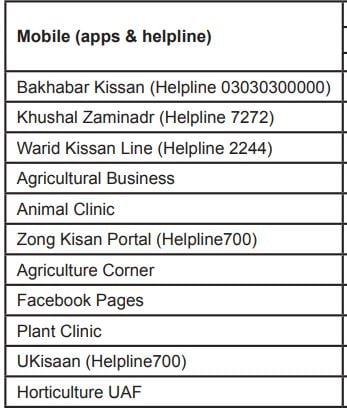 Helpline of Agriculture Department is 0800-17000
Old ones were 0800-15000 and 0800-29000.
Source of the above data is as follows along with the download link:
EMERGING TRENDS OF INFORMATION COMMUNICATION TECHNOLOGIES (ICTS) FOR AGRICULTURAL INFORMATION DISSEMINATION IN THE PUNJAB, PAKISTAN
by Muhammad Hammad Raza, Ghazanfar Ali Khan, Babar Shahbaz and M. Farrukh Saleem. J Agric. Res., 2019, Vol. 57(2):00-00