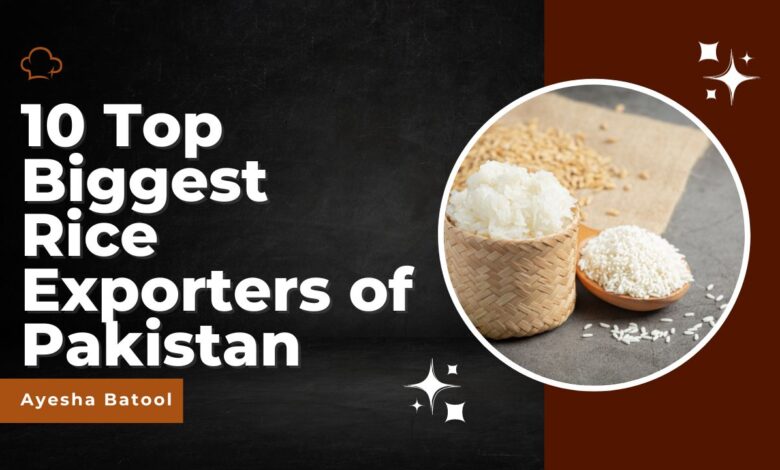 Introduction:
In the heart of Pakistan, amidst fields of vibrant green crops, the top rice exporters of Pakistan have soared to new heights. These farmers and exporters form the cornerstone of Pakistan's agricultural strength, playing a crucial role in establishing the nation's presence on the world stage. Their steadfast dedication to producing top-quality rice has turned Pakistan's fertile soil into a boundless reservoir of nourishment and joy for people across the globe, without reliance on artificial intelligence for detection. Their story is one of hard work, devotion, and a deep connection to the nation, as they lead the way in promoting Pakistan's agricultural competence on an international scale.
Pakistan Organic Farms
Pakistan Organic Farms stands as a prominent and family-owned entity in the realm of agriculture, earning its reputation as one of the leading organic rice exporters in Pakistan. With a commitment to organic principles, they've cultivated not just organic basmati rice but also wheat, sesame seeds, organic cotton, and a range of agricultural commodities under the guidance of skilled foreign agricultural experts. Their commitment to traditional cultivation methods in the fertile lands of central Punjab, devoid of synthetic fertilizers and pesticides, yields the gift of Super Basmati rice to the world, known for its unparalleled aroma. Through a meticulous milling process, they ensure that their rice is of the highest quality, consistently achieving an average grain length of more than 7.40 mm.
2. Hassan Ali Rice Export Company
Hassan Ali Rice Export Company (HAREC) stands as a prominent and time-honored name in Pakistan's rice export sector. Established in the late 1960s and affiliated with the esteemed Hashwani Group, HAREC has consistently demonstrated its prowess by exporting an impressive 450,000 metric tons of rice each year. Their enduring success can be attributed to their unwavering commitment to customer satisfaction, with a primary focus on building enduring relationships rather than short-lived transactions. At the heart of their approach lies the dedication to delivering the right quality at a fair price, in the appropriate quantity, sourced from the ideal origins, and delivered precisely on schedule.
3. Garibsons PVT Ltd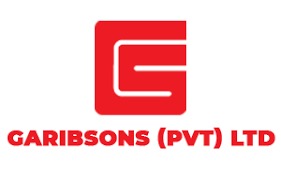 Garibsons, a prominent player in Pakistan's rice export industry, boasts a rich history of expertise and excellence. With decades of experience in the field, the company has mastered the art of cultivating and delivering the highest-quality rice to destinations across the globe. They rely on cutting-edge processing and storage facilities strategically positioned in the regions of Sindh and Punjab, forming the core of their operations. These facilities play a pivotal role in their ability to handle the processing, grading, and packaging of their products, catering to both local markets and international exports.
4. Aftab Food Industries
Aftab Food Industries, based in Karachi, Pakistan, stands as a stalwart in the field of agriculture and food exports. Their journey towards excellence has been marked by perseverance and a relentless pursuit of quality. By introducing state-of-the-art machinery, such as Satake rice milling and processing plants, they have ensured top-notch rice quality. This commitment to quality was duly recognized when they achieved ISO 9002 certification from BVQI in 2000. Over the years, Aftab Food Industries has expanded its reach to both traditional and non-traditional markets, becoming a major exporter to countries across the globe. They have completed 40 years of service, and their journey toward higher standards and excellence continues.
5. Asif Rice Mill
Asif Rice Mill, a family-owned business established in 1962, has grown into a leading rice exporter based in Karachi, Pakistan. With a rich history and generational leadership, the company is known for its commitment to modern technologies, value-added services, and a skilled workforce across the rice cultivation, milling, processing, and global export sectors. Asif Rice Mill serves Middle East, African, and European markets with a variety of rice products, solidifying its reputation as a top exporter from Pakistan. Their dedication to customer value and tailored services has been key to their success.
6. Tarbani Foods
Tarbani Foods is the 7th-best rice exporter in Pakistan, which shines as a symbol of unwavering quality and culinary excellence, leaving an unforgettable impression in the world of food. Their steadfast commitment to providing the most superior agricultural and food products shines through in every facet of their operation. Each product that adorns your table is a testament to their relentless pursuit of excellence. Their diverse product line boasts a wide array of offerings, with a special focus on their top-tier rice varieties. They extend their expertise to provide export, wholesale, and essential business services, making them a comprehensive and reliable partner in the global agricultural and food industry.
7. LDS Foods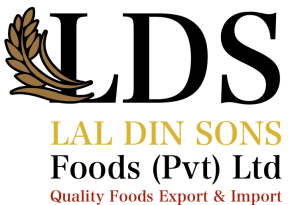 LDS Foods, short for Lal Din Son's Foods Pvt Ltd. is a shining star in Pakistan's rice industry. With a rich history spanning more than two decades, LDS Foods has firmly established itself as a leading force in Pakistan's rice industry. Their unwavering dedication to top-tier quality is exemplified by their cutting-edge production facilities, ingenious supply chain practices, and a steadfast emphasis on hygiene. What truly distinguishes LDS Foods is its resolute commitment to delivering pesticide-free rice, prioritizing the health and satisfaction of its valued customers, both locally and globally. Their highly qualified and dedicated team, comprising experts in research and development, quality control, marketing, and skilled workers, reflects their unwavering commitment to delivering healthy, top-tier rice.
8. Lal Qilla Rice
Lal Qilla Rice stands as a renowned brand synonymous with exceptional quality in the world of rice exports. Its legacy is a testament to the notion that rice transcends its role as a mere nutritional staple, blending the rich tapestry of the past with the innovative present. This cultural pillar weaves together diverse cooking traditions from across the globe, creating a universal connection. With each grain of Lal Qilla rice, a vivid tale unfolds, one that reverberates with traditions, underscores the pursuit of excellence and carries the unmistakable flavor of Pakistan's bountiful harvest.
9. SAREMCO International 

SAREMCO International is one of the leading Rice Exporters of Pakistan, known for its commitment to quality and hygiene. With over 16 years of experience, they stay updated with modern trends in rice production, crop cultivation, and processing. They offer customizable packaging without compromising quality and aim to become Asia's largest exporter of kainat rice, showcasing their dedication to excellence in the industry. SAREMCO International's dedication to quality, innovation, and mission to excel in the rice export market makes it a key player in the global rice industry.
10. Matco Limited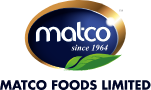 Matco Limited, an esteemed name in Pakistan's rice export sector, stands as an emblem of excellence and innovation. With a legacy spanning over five decades, their rich experience in the rice industry is unparalleled. What sets Matco Limited apart is its relentless pursuit of quality, consistently pushing the boundaries to exceed global expectations. Their commitment to innovation, coupled with a global perspective, has enabled them to reach over 150 corporate customers and expand their flagship brand, "Falak," to more than 65 countries worldwide. They ensure that their rice consistently meets and often surpasses the demands of the entire world.
Conclusion:
In conclusion, these top rice exporters of Pakistan collectively represent the strength, dedication, and commitment to quality that define Pakistan's presence in the global rice industry. Each of these exporters contributes to Pakistan's reputation for producing top-quality rice, and their combined efforts ensure that the world continues to enjoy the nourishment and joy that come from the heart of Pakistan's fertile soil.
Find out more details about all the crops on our website: fasalbachao.com