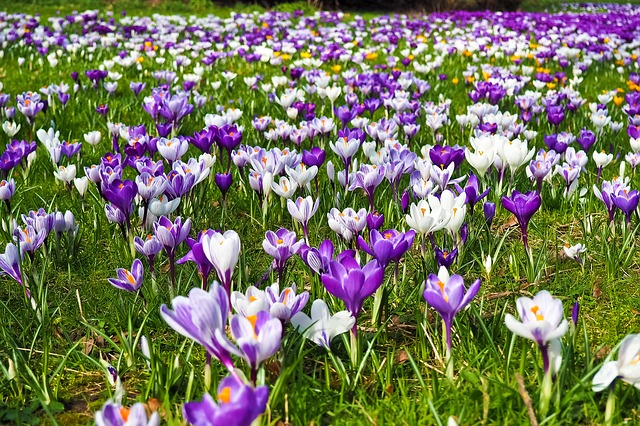 Botanical Name of Flowers
Crocus sieberi is the name of Saffron Flowers
Family
Iridaceae
Origin
South West Asia
Plant Description –
7cm- 10cm height, Grass like leaves,single flowers are born on stalk, grown in pots as well as in beds, Flower colour is white, red, orange, pink, blue, yellow etc. Used as border plantation cut flower & grown commercially.
Sowing Time-    
October-November
Varieties-
Cream Beauty, Fairy, Violet Queen, Fire Fly, Queen of Blues, Blue purple, Green Beauty, Early Perfection.
SOIL-
Well drained, fertile soil, soil PH 6-7 
Pot Media-
1 Part Silt+1 Part Sand+1 Part leaf Manure+1 Part FYM
Zafran Sowing method-
sown in pots and on raised beds
R×R-   6 inches                                              
B×B-   3 inches
Depth- 1 inches
FERTILIZER-
NPK 1 kg/100 ft²
Hoeing and Earthing up –
Hoe when plants gained 6 inches height & earthed up.
Harvesting of Saffron Flowers
Harvest spike when flower bud give colour
Digging of Bulbs and Bulblets-
Dig out bulbs and bulblets when leaves become dry. Store bulbs at 15-20⁰C.
Crocus Flowers / Saffron Flowers.Hyacinth Flowers